Midwifery
Meet Kori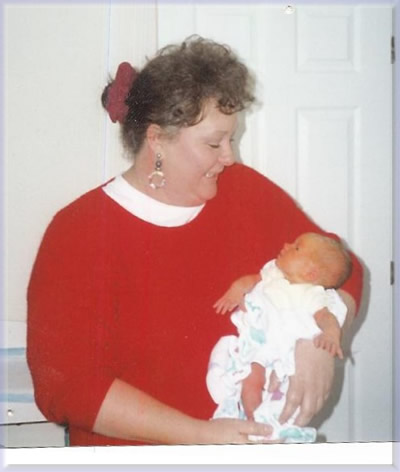 Kori Muth is a Christian Midwife. She has bere married for 24 years and has six children.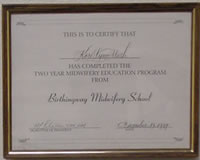 She has been attending births for over 20 yearrs. In December of 1997, she graduated from Birthingway Midwifery School in Portland, Oregon. She finished her apprentisceship under Nancy Bordeaux D.E.M. in April of 1999. Currently she is working on her Batchelour of Science Degree. In her spare time she likes to camp with her family and quilt.
---
Her Philosophy
I believe that children are a gift from God. Women have the capability and the right to birth their babies their way. The world would desire to use fear and tension to make birth more difficult. Homebirth is safe for normal birth. I believe that midwifery care is highly personal and empowering to the couple delivering. I care about you and your family.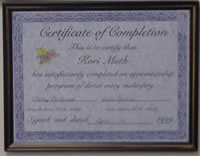 Last year, I opened up what was my dream. I now have a Midwifery and Doula Clinic in Oregon City, Oregon. I opened up a childbirth store in the front. We carry many items needed for pregnancy and childbirth.
As I look back on my life so far, I am thankful to my husband, children, friends, family, co-workers, clients, and God for helping me become the person I am today. They have shaped my belief of birth.

Birthing
Where and how you choose to have your baby can either enhance the life experience or diminish it.
We believe that women have better and healthier results if you let nature take its course. Birth without drugs is better for you and your baby. Statistics show that homebirth is as safe as a hospital birth for low risk women with adequate prenatal care and qualified attendants. A homebirth is a non-invasive way of giving birth. Birth is a natural and life changing experience. God knew what he was doing when he made the birth process.
"Shall I bring to the time of birth, and not cause delivery?" says the Lord. ""Shall I who cause delivery shut up the womb?" says your God. Isaiah 66:9
At our clinic you decide how you want your labor and birth to proceed. We allow nature to take its course and allow pregnancy and labor to develop without intervention. Everything we do is for the comfort, health and well-being of our moms and their babies.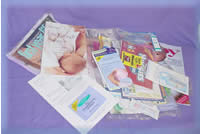 During labor you are encouraged to drink, eat, change positions, walk, and make noises, bathe, and shower or do nothing. Dads are just as important too. We support you through your hard work of labor. We provide pain techniques and constant positive reinforcement.
We also provide a wide assortment of product samples to ease the birthing process and make the first few months with your new child more enjoyable.
Homebirth
Most families choose to birth at home. At home a woman can labor and birth in privacy and in the comfort of her own surroundings. You do not worry about when to go to the hospital. We come to you. We don't leave when our shift is over or show up "just in time" to catch your baby. We are there from beginning to the end and you are never separated from your baby.

Waterbirth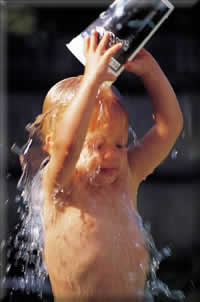 An alternative to a land birth is a waterbirth. During a water birth we rent a tub which you can choose to have your baby in. Women whom find water soothing and comfortable during labor, usually want to give birth in water. However, laboring in water does more than merely relax and comfort the woman. Resting in a warm tub of water actually facilitates the progression of the latter stages of labor. Whether you have a water birth or a land birth, we encourage you to do whatever you feel is the most comfortable.
At Special Beginnings Midwifery, we want your birth experience to be a great experience. Call now for a free consultation.