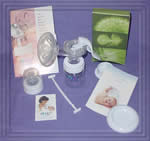 Advent Breast Pump: Advent Breast Pumps are our pump of choice. They are comfortable and we feel they work better than any pump out in the market.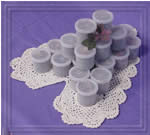 Bath Herbs: Need a relaxing bath? You need our herbs. Our bath herbs and tea bags are specially blended to personalize your bath. They come in tea bags, 2oz jars, 4oz jars and 6oz jars.
We carry Lavender, Rose, and Passion Flower. Our specialty blends are Healing, Calming, and Colic.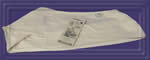 Native American Baby Slings: Native American Baby sling are a delightful way to carry your baby on your front, side or back. It is versatile, and gentle on your back and shoulders. It's great for breastfeeding. They need no tying, buckling or adjusting. This carrier is endorsed by Chiropractors.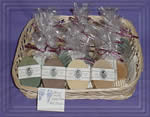 Soaps: We also carry a variety of soaps. One of our favorites is all natural goats' milk soap. These soaps are handmade right off the farm. Each flavor is delectable. We have Plain, Antique Rose, Rich Vanilla, Spicy Lemongrass and our favorite Hot Chocolate!
For those who like something out of the ordinary we have homemade glycerin soaps. They com patterned with the sun, the moon or stars. Some have oriental patterns. We also carry Butterflies, hearts, shapes and plain.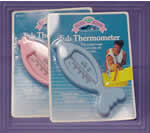 Tub Thermometer: Never worry about the tub being too hot. We have cute little bath tub thermometers to keep you informed or the temperature at all times.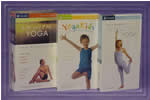 Yoga: Yoga is an excellent way to improve your health. It can also help with your birthing experience. We have three different Yoga Videos available. Yoga for Kids, Prenatal Yoga, and AM and PM Yoga (double set)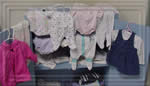 Infant Clothes: We do carry a variety of used (like new) baby clothes. We have socks, onesies, shoes, hats and more. (Preemie to size 2.)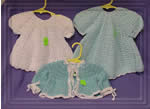 Crocheted Outfits: If you are looking for something really special then you will adore our handmade baby dresses and sweaters.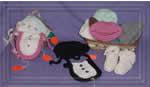 Crocheted Outfit Accessories: Check out our crocheted baby hats with matching tuxedo style bibs. They come in many colors. Special orders are available.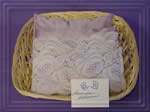 Lavender Pillows: Relax with our soothing satin pillows of lavender. They come with or without lace.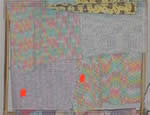 Crocheted Baby Blankets: We also carry crocheted baby blankets in different sizes.
Baby Blankets: Hand made baby blankets are more than just something to keep your child warm. Baby Blankets can be mementos from childhood that is carried well through the years to come. Our handmade baby blankets are made especially with love. We carry flannel quilts with or without batting. (We use warm and natural) We also have handmade baby quilts in a variety of styles and wonderful old fashion baby quilts made by a young person age 82.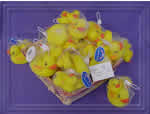 Rubber Duckies: What's a bath without Rubber Duckies! Rubber Duckies are the perfect bath time toy. They float in the tub and make a perfect squirt gun for a little toddler. (Set of 3)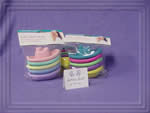 Bath Tub Boats: These baby bath boats will entertain your toddler for hours in the bath. They are made of hard plastic so they will not break. These toy tug boats float on top of water and come in as assortment of colors. (Set of 5)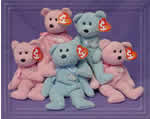 Beanie Babies: It's a Boy! It's a Girl! Blue and pink Beanie babies are a perfect gift for any new baby. What a great way to start a beanie or bear collection for the new baby.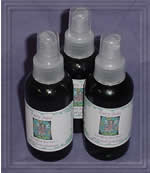 Fairy Juice: For those Boo Boo's that need validation. A slight spray and Boo Boo seems to go away.
They come in citrus or herbal fragrance.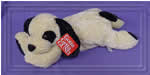 Stuffed Animal: We also carry a select line of cuddly stuffed animals. This little puppy is soft, light and light weight so even the smallest of children can handle this puppy.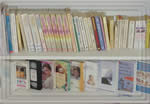 Used Books and Videos: We also carry many used books and birth videos at a very low price.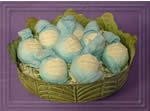 Bath Fizzes: Bath fizzes are an excellent way to relax. Drop one of these balls into your bath and the relaxation begins. The gentle bubbles that are released by the bath fizzy gently soothes your body, adding a gentle fragrance to enhance the over all mood.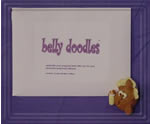 Belly Doodles: If you are looking for a whimsical way to display your belly try these temporary belly tattoos.